News & Events
Locating Plants: Philosophy and Literature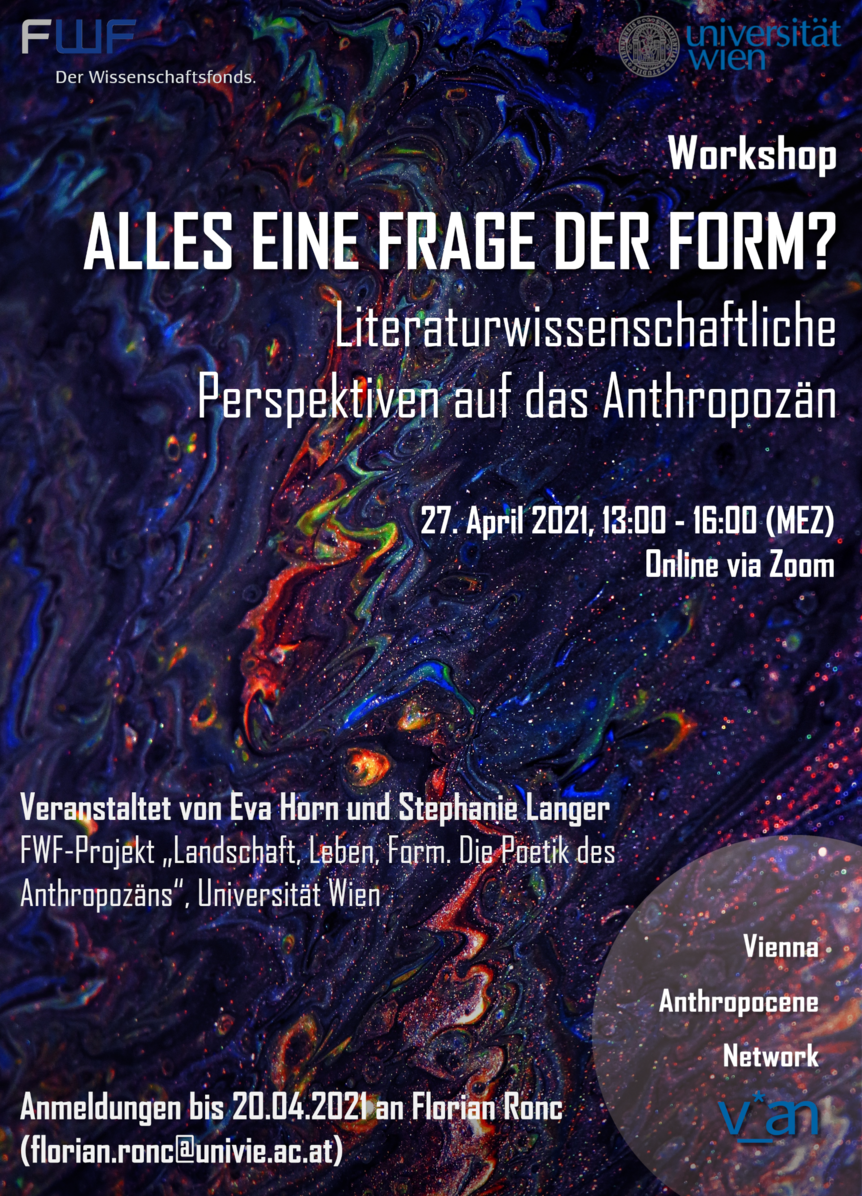 Alles eine Frage der Form?
Online Lecture Series "Anthropocene"
VAN Mission Statement
The Anthropocene presents challenges to all academic fields. As a new geochronological epoch it redefines the human relationship to the planet in ecological terms with consequences that are also historical, social, and ethical. Bringing together the humanities and the sciences, our network comprises scholars from geology, geography, the life sciences, history, philosophy, political science, literary and cultural studies, STS, anthropology and a range of area studies. Drawing on this broad interdisciplinary base, we will explore the new perspectives on nature, culture, society, and technology that the Anthropocene urgently solicits. We furthermore aim to convey an understanding of the significance of the Anthropocene to a wider audience of policy makers, teachers, journalists and the public at large.